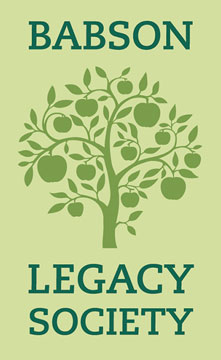 Babson Legacy Society
For more than 30 years, The Babson Legacy Society has recognized alumni, parents, and friends who have expressed their loyalty and gratitude to Babson by including a gift to the College in their estate plans. This name honors the legacy of Roger Babson, the College's founder, a well-known American entrepreneur and pioneer of business education. Today we want to help ensure that Roger's vision of Babson as an educator of entrepreneurial leaders who create great economic and social value everywhere is continued.
Babson Legacy Society planned gifts are very special and important to the College's continued financial sustainability. If you are not already a member, we hope that by reading some of our donor stories you may be inspired to join this Legacy Society. If you are already a member, Babson extends its sincerest appreciation for your generosity.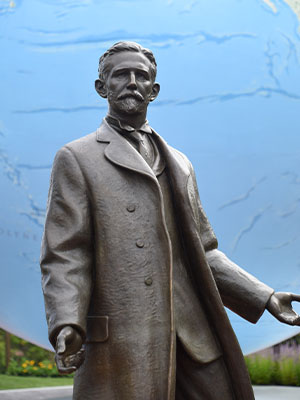 Membership in the Babson Legacy Society is honorary and involves no obligations. It allows Babson to thank you and recognize you for the plans that you have made. The most important benefit that you receive from joining the Babson Legacy Society is a personal satisfaction derived from making a generous and lasting contribution to the College's long-term prosperity. Planned gifts have an impact—they can help endow scholarships and support faculty as well as provide programmatic, facilities, and technology upgrades.
As you reflect on your Babson experiences and think about what your Babson education has meant to you, please consider the creative ways that you can support Babson through a planned or life-income gift. It is possible for anyone to afford to make this type of a gift. We are happy to work with you to discover planned gift options that would be most appropriate to your own personal circumstances and philanthropy.
© Pentera, Inc. Planned giving content. All rights reserved.
Disclaimer