Linda Wittlinger Dowd '90 Adds to Babson's Endowment with Estate-Plan Gift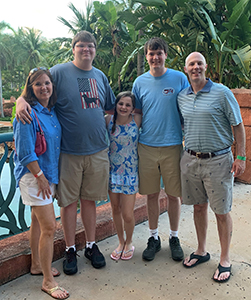 Babson absolutely provided me with a strong foundation for success. I believe Babson's focus on business essentials and classes geared towards the skills needed after graduation is more important than ever.
I see young college students struggling while taking classes that have nothing to do with their future aspirations and potential careers. Babson had an excellent balance of required classes and electives that were mindfully adapted to what students will encounter when entering the workforce.
I made the decision to leave a gift to Babson's endowment as part of my estate. I wanted to help perpetuate the future excellence of Babson's business and entrepreneurial learning experience. I will admit that my real-world perspective over the years has caused me to grow even more supportive of the type of education that Babson provides.
© Pentera, Inc. Planned giving content. All rights reserved.
Disclaimer